York Home Performance is dedicated to helping homeowners in North Central Maryland and Southern Pennsylvania improve the comfort and energy efficiency of their homes. Our team can help to diagnose the underlying causes of these common symptoms:
Rooms that are too hot or too cold

Escalating energy costs

Drafts and leaky windows

Musty smells or mold
Start with Our Professional Energy Audit
Diagnosing what's happening in your house is the first step toward a comfortable and efficient home. Our certified professionals have been trained to conduct energy audits that employ scientific instruments, computerized analysis & reporting, and practical recommendations to improve your home's comfort and efficiency.
Complete Home Performance Services
With your energy audit data in hand, we can review your home's specific needs, and the range of solutions that fit within your budget. Our experience with rebate programs for customers of FirstEnergy Utilities, Baltimore Gas & Electric, and PPL Electric takes the hassle out of improving your home. We're ready to assist homeowners with insulation, air sealing, heating & cooling, and home exterior upgrades.
Take a step towards a more comfortable home and lower energy bills! Set up your energy audit today by contacting us or calling (410) 934-7734!
Blog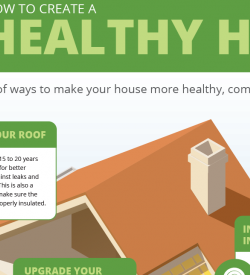 healthy_home_benefits-01.png There are a number of ways to make your house more healthy, comfortable, and efficient.Replace your roofIf your roof is 15 to 20 years old, replace it for better protection against leaks... Read more
What Our Customers Are Saying